Supplying roll stock is just as complex as supplying pre-made bags; however, there are a few variables that are necessary to address. Once film type, structure and design have been selected, we need to establish the specific roll configuration that best suits your equipment. We also need to consider the un-wind of the film, to ensure that the product will be packaged efficiently. We ensure that each roll is packed with a clear Polyethylene film to protect it during transportation.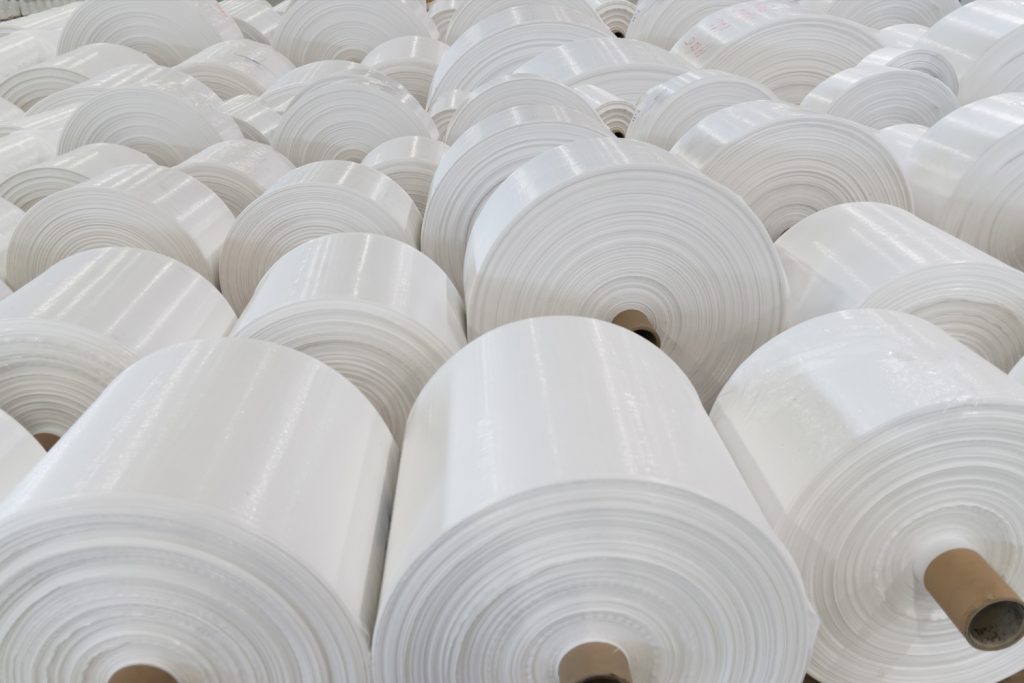 Raw materials used to make bags:
Clear, white or colored Polyethylene films.
Clear or white Cast Polypropylene films.
Clear or white Bi-Oriented PolyPropylene film (BOPP).
Our products would not be complete without a packaging line made specifically for microwave cooking. Through extensive research and testing, we have formulated film structures that are stable and resilient under microwave conditions. These specific structures are varied and require special attention.
We offer a complete line of packaging geared specifically to the salted snack market to ensure maximum freshness. Salted crackers and snacks, nuts, cheese sticks, pop corn, corn products, etc.
Recognizing the specific needs for this category, our R&D Group developed structures that offer excellent line efficiencies while providing exceptional support for graphics. We can offer a full spectrum of colours that will give your package "POP and WOW".
The key elements we take into account when producing packaging for powder products are barrier properties and line efficiency. Supported by our polyethylene extrusion capabilities, we are able to help our customers achieve excellent seals as well as increasing up time on production equipment.
For some converters, supplying the bread industry is a commodity; to POLYSTAR, it is a specialty. We have developed a product offering that is second to none in both quality and ingenuity. 
There are many container styles in the marketplace. Regardless of the type of container, we can assist with surface printed or printed and laminated solutions.
We have experience supplying bundling machines that run with either the one large or two film types.
For more information about your next packaging project,