POLYSTAR and business associates are fully dedicated to supporting our customers with packaging products that offer the necessary protection against all outside elements. Our packaging is easy to use and never compromise the freshness, taste or quality of the contents within. All films used are FDA approved to ensure maximum quality.
With our extensive research and development programs, we can help our customers by offering high quality packaging solutions for their market. We will match the correct packaging for our customers' products as well as ensuring seamless integration with existing packaging lines.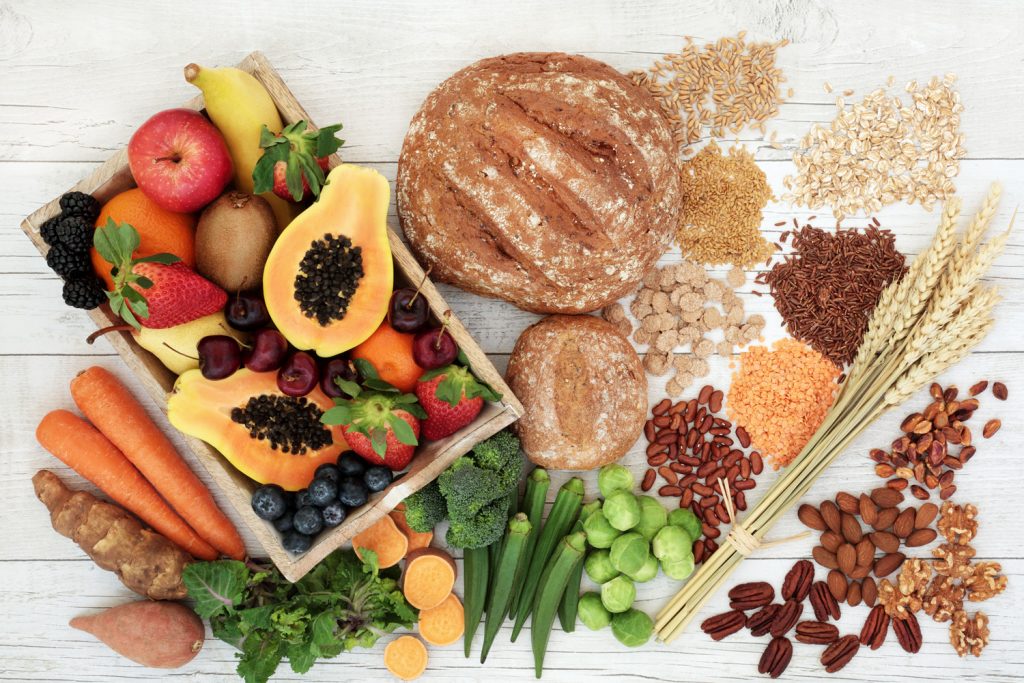 Specially formulated sealant layers, combined with innovative structures and high quality print, makes us a leader in the North American frozen food market. As a result, we consistently introduce new structures and bags over the years. 
We offer a complete product line for frozen products from simple line work designs printed on high puncture resistant, clear or white polyethylene films to reverse printed and laminated rollstock, 2 or 3 plies. We also offer a complete line of pre-made bags. These include 3 side sealed polyethylene bags, 3 side sealed reverse printed and laminated bags, as well as stand-up bags. All bags are available on wickets.
POLYSTAR was the first converter in North America, to offer a reverse printed and laminated structure that is capable of being sealed to a Polyethylene sealant layer. This structure is based on a high clarity polyolefin film. That same structure supported the making of side gusseted bags for VFFS lines. This began a transition from conventional "chest" type freezers in stores to showcasing the product standing up on shelves.
Our complete line of packaging products for frozen application offer high line speeds and efficiencies.
In conclusion, if you are looking for high graphics reproduction and the ability to maximize up-time on your packaging equipment, we can help you.
Our films and structures are used to package frozen vegetables, fruits, beef patties, chicken wings, etc.
Our products would not be complete without a packaging line made specifically for microwave cooking. Through extensive research and testing, we have formulated film structures that are stable and resilient under microwave conditions. These specific structures are varied and require special attention.
Microwave cooking is one of the fastest growing market segments. Our products in the frozen food market are supported by a complete range of microwave structures and systems to ensure the best solutions for your products. Our microwaveable technology is available in rollstock, as well as pre-made 3 side sealed bags and stand-up bags, with or without wickets.
Unlike most technologies, our microwaveable products were conceived to support the cooking cycle that is right for your products. Whether the cooking time is a few minutes, or if the product requires one cycle of 12 minutes or 2 cycles of 6 minutes, our structures will yield the right cooking all the time. All our microwaveable structures are based on high quality FDA approved films which have the best ratings for this application.
What can your package cook with our technology? Individual portions or multiple servings of frozen vegetables to frozen pastas or complete pasta meals consisting of a mixture of pasta, sauce and protein, or simply a large portion of prepared or raw potatoes.
We offer a complete line of packaging geared specifically to the salted snack market to ensure maximum freshness. Salted crackers and snacks, nuts, cheese sticks, pop corn, corn products, etc.
We offer high quality graphics, high performance structures that run efficiently on your VFFS and the level of barrier that is right for your products. Using the solventless lamination technique we ensure that all products are well protected from the outside environment.
We also offer a wide range of rollstock items using conventional structures such as BOPP, clear or metallized, as well as some specialty films, such as matte finish.
If you are looking for a very high barrier structure for gas flushing high seal strength for products that are expedited everywhere on the continent, then Polystar is the company for you.
Whether you are looking to offer promo packs or multiple packs of your product, we can help you with a "multi sack" product that can hold, 12, 18 or 24 bags of your key products.
Recognizing the specific needs for this category, our R&D Group developed structures that offer excellent line efficiencies while providing exceptional support for graphics. We can offer a full spectrum of colours that will give your package "POP and WOW".
When it comes to twist wrap, pre-made bags, or rollstock, not many converters can support you like POLYSTAR!
This is your one stop shop for candy products. We support you with high quality printing from twist wrap to bags. If you are looking for vibrant colors and ways to gain flexibility for your bags and roll stock, we will work with you using EXTENDED GAMUT Technology! EXTENDED GAMUT will ensure that you can run many different designs on the press while maximizing press time and minimizing down time between set-ups. This translates into high quality printing, vibrant colors and dollar savings as well; a win-win proposal.
Looking to package chocolate products? We offer high quality printing, as well as numerous construction solutions that are not readily available elsewhere. Our goal is to provide the right structure for all your products. These structures will protect your products and help them meet their desired shelf life, while supporting your graphics.
For your high quality printing needs we offer 133 lpi, 175 lpi and High Definition printing.
The key elements we take into account when producing packaging for powder products are barrier properties and line efficiency. Supported by our polyethylene extrusion capabilities, we are able to help our customers achieve excellent seals as well as increasing up time on production equipment.
Powder products are difficult to package due to the presence of contaminants in the seal area. Because of the contaminants, the overall shelf life of your product could be lower than what is anticipated based on the barriers offered by the film structure.
With its business partners, POLYSTAR has formulated different grades of polyethylene sealant layers, available in clear, white or double white that offers good line speed as well as good seals. The sealant layers are formulated in such a way that you will get very good seals around contaminants as well as a wide window of operation. This translates into better packages, better efficiencies and longer shelf life.
For some converters, supplying the bread industry is a commodity; to POLYSTAR, it is a specialty. We have developed a product offering that is second to none in both quality and ingenuity. 
Each week we produce millions of bread bags. We are a market leader in offering the right bag configuration, based on high performance films. This combination satisfies the fastest packaging lines in North America.
While some of our competitors may see this market segment as a commodity, we see it as a specialty market. Our expertise in the bread bag market includes: random code dating, coupon insertion and belly bands. We offer wicketed bags, loose bags, folded bag and bags of various shapes and sizes. We offer our own blend of high performance Polyethylene Film as well as Cast Polypropylene.
If you require high quality graphics reproduction, high speed on your packaging line, freezer safe film, or extended shelf life, we have solutions for you.
If you are in need of a secured supplier, POLYSTAR has multiple plants that can support our customer base.
We specialize in seamless transition from order to order and quick turnaround time. We know the bakery business and we would like to partner with you.
There are many container styles in the marketplace. Regardless of the type of container, we can assist with surface printed or printed and laminated solutions.
This is an extremely challenging category. There are many different types of trays, tubs and containers that require perfect seals. We are in a position to offer products that meet the criteria of most machine types and configurations.
We have solutions for the Polyolefin family, PE and PP. As well as the more sophisticated products such as PET, NYLON and PAPER/CELLULOSE. We offer surface printing or laminated film structures.
We have experience supplying bundling machines that run with either the one large or two film types.
Our proprietary PE shrinkable film offers a very good balance of clarity, gloss, stiffness and COF. The shrink ratios of our film help in producing tight packages. This way your cartons become billboards for your company and your products. The goal is to increase visibility. We offer printing in up to 10 colors enabling us to print even the most demanding designs.
For more information about your next packaging project,