Personal Care & Pharmaceutical
For personal care and pharmaceutical products, we use high speed automated equipment, surface printed polyethylene film with anti-static agents, ink systems that are resistant to scuffing and scratching, special resin blends, good optics and very good sealability. This is what is required in the overwrapping of paper products such as tissue paper, hygenic paper and paper towels.
We offer rollstock products as well as pre-made bags. POLYSTAR offers a variety of bag configurations from large gusseted bags with handles to string re-closeable bags. Although we cover most of the angles, we welcome the opportunity to collaborate with you to create new and unique products. You can rely on our expertise when it comes to reproducing very high quality graphics. We offer flexographic printing up to 10 colors, offering 133 lpi, 175 lpi and High Definition. Let us work with you to ensure your product stands out on the shelves.
For Pharmaceutical OTC type products, you need a supplier that offers high quality products. What that entails is a combination of very good printing ability and having the understanding and capability to offer various types of structures. First and foremost however, you need a converter that has the systems in place to trace product back to raw materials, operators, etc… To us tracking and traceability are extremely important. Equally important however is using high quality FDA approved products and monitoring all production aspects utilizing a solid QA group. We both see the business the same way. We want a win/win partnership!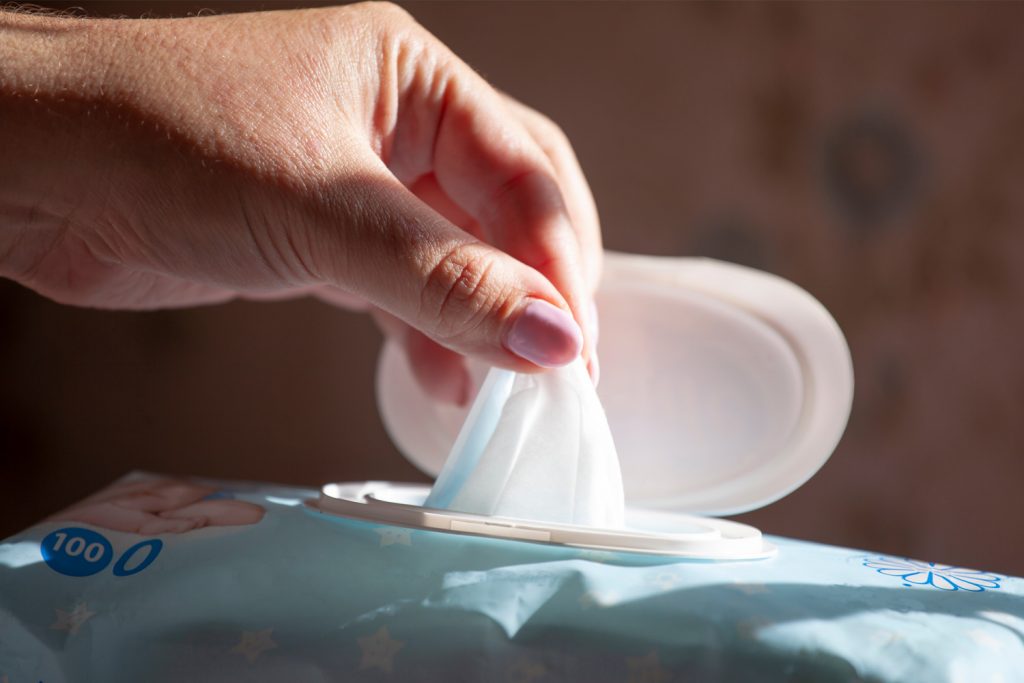 Tissue Overwrap / Hygenic Paper / Paper Towels
When searching out printed rollstock, pre-made bags and specialty bags, we have one of the widest product offerings.
We are a recognized leader in this market segment. We produce all types of packages that require a flexible structure. These can range from large roll stock products to conventional bags. Do you need something different? Our experts will find a solution.
Packaging types such as large bags with handles, with vent holes, recloseable bags of all types, gusseted bags, roll stock from conventional dimensions to the largest widths are all readily available.
Our extrusion partners offer specialty films that enable our products to run at high speeds with the desired graphic properties. When sealability and film stiffness are required, we have the solution.
Multiple presses to support quick turnaround of orders, on-time deliveries and high efficiencies on your production equipment are all part of our commitment.
Wipes and Diaper Overwrap
When the keys for product success are high end graphics or high barrier films, we have solutions based on high performance Polyethylene films, laminated structures based on metalized films, as well as clear high barrier films.
What do baby wipes and diaper overwraps have in common? Print quality that requires high quality graphics, skin tones that have to be reproduced exact day in and day out. These are challenges but our experts in the Graphics Department are here to help you.
With our knowledge of flexographic printing and our commitment to quality, POLYSTAR strives for perfection at all times. We are capable of printing your products in 175 lpi or using High Definition flexographic printing. This will certainly ensure consumer attention and product recognition. We will make certain that all products are easy to use and will provide the level of barrier required, along with high quality graphics. Challenge us with your complex designs!
POLYSTAR offers a complete product line, from rollstock to pre-made bags, that will provide you with all your packaging and graphics needs. This will result in high quality products with maximum visibility on the shelf.
From the high barrier structures that keep moisture and oxygen away from your medicated powder, to twist wrap and barrier bags or pouches needed to sell medicated cough tablets, POLYSTAR has the knowledge and capability to work with you and provide the best results.
As for printing, we can use PMS colors and reproduce images based on process printing. We can also support your efforts in using the EXTENDED GAMUT technology.
Our business partners are all ISO certified because we know that product traceability is important to you.
When it comes down to you requiring highly specialized raw materials, chances are we have the solution. If for some reason the solution is not readily available, our R&D team is available to work with you to find that solution.
If you produce a specialty product that has to be protected from ambient air and you can't use a printed and laminated structure for some reason, our professionals will work together with you to find the perfect packaging solution.
If you need to protect your product but require a packaging product that will run at high speeds on automated equipment or you need the package to tear easily with no tear notches, although this is a challenge, we provide solutions that can be adapted to your product and packaging equipment.
Our team of engineers and packaging development specialists will work with you to find the right solution.
For more information about your next packaging project,